/ Events, Other / Marie Le Dantec
Tinguely Entangled - Quantum Physics meets Music and Visual Arts!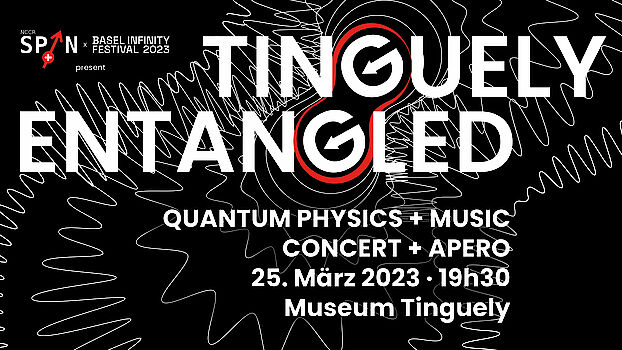 "Tinguely Entangled" is a one-of-a-kind performance organized by NCCR SPIN in partnership with the Basel Infinity Music Festival 2023.
The Museum Tinguely in Basel will serve as the stage for young scientists of NCCR SPIN to entertain and inform the public about key topics in quantum physics and quantum computers. Those topics will be put into an original piece of music by young star composer Linda Leimane, while artist Luca Scarzella animates the performance with visual arts. The concert will be followed by an apero where scientists from NCCR SPIN will interact with the audience and answer their questions.
Tinguely Entangled
March 25th, 2023 at 19h30
Museum Tinguely
25 CHF (Normal) / 15 CHF (Reduced)
Tickets can be purchased at www.baselfestival.ch