Prof. Dr. Ernst Meyer
Professor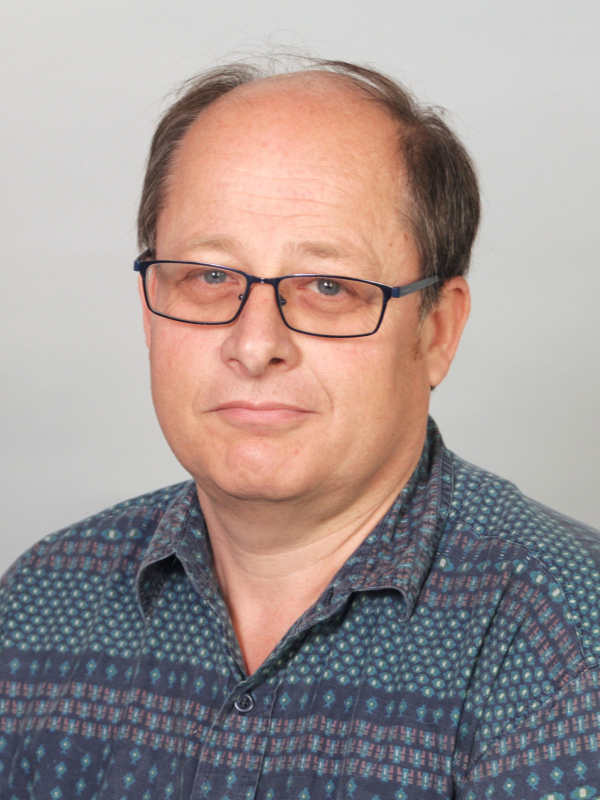 Philosophisch-Naturwissenschaftliche Fakultät
Departement Physik
FG Meyer
Professor
Klingelbergstrasse 82
4056 Basel
Schweiz
Administrative assistant
Prof. Dr. Ernst Meyer
Short Biography
Ernst Meyer received his Ph.D. at the University of Basel in 1990. The topic of force microscopy on ionic crystals and layered materials was treated in his thesis. After a postdoctoral stay at the IBM Research Center Zurich, he started his present position at the University of Basel. Currently, he is executive board member of the Swiss Nanoscience Institute and is national representative of the COST Action "Understanding and Controlling Nano and Mesoscale Friction" (MP1303).
Research Summary
My research is focussed on scanning probe microscopy investigations of physical processes at surfaces. Friction and energy loss mechanisms on the nanometer scale as well as photovoltaics related experiments are topics of interest. Recent highlights are the frictional properties of graphene nanoribbons and the observation of Majorana bound states on Fe wires deposited on a Pb superconductor.
1.
Pawlak, R., Kisiel, M., Klinovaja, J., Meier, T. ., Kawai, S. ., Glatzel, T., Loss, D. & Meyer, E. . Probing Atomic Structure and Majorana Wavefunctions in Mono-Atomic Fe-chains on Superconducting Pb-Surface.
npj Quantum Information
2,
16035 (2016).   
edoc
|
Open Access
2.
Kawai, S., Benassi, A., Gnecco, E., Soede, H., Pawlak, R., Feng, X., Muellen, K., Passerone, D., Pignedoli, C. A., Ruffieux, P., Fasel, R. & Meyer, E. Superlubricity of graphene nanoribbons on gold surfaces.
Science
351,
957–961 (2016).   
edoc
|
Open Access
| | |
| --- | --- |
| F4E-OPE-1098 - EP-WAVS Full Mock-up RF cleaning Prototype | Ongoing |
| QUSTEC PhD fellowship - Scanning probe microscopy of atomic structures and molecular assemblies on superconductive materials | Ongoing |
| Neue Einsichten in die Sonden-Proben-Wechselwirkung bei den Rastersondenmethoden | Ongoing |